I just received an E-mail from one of our readers (Randy), telling us how hot Fly Fishing offshore is, check out his note.
The season is winding down. October is usually a transitional month in offshore fishing. It can be excellent or fizzle. Knowing the end is near I have been taking some time off to get in a few last licks. Fished Friday with Jon and Saturday with Bryan. Too different days. Saturday Jon and I decided to go long but pulled up short after countless dry patties. We ended up sharing a few patties with others on a near bank. We stuck some tuna on the fly right next to the fleet that were having trouble getting hooked up on bait. I believe it was a depth thing as we were sinking out our flies about 30 feet. Jon got a hot rod and really spanked them for awhile. I broke off my fly line at the head messing around trying to put the breaks on one tuna just for the hell of it. Today Bryan and I set a course for the area Jon and I left on Friday. Really nice weather and we stuck with our plan not stopping till we got to the zone. After we got there it took us about 45 minutes to find a patty and that was all that we needed. Nice patty off the beatten path and loaded with YT. We actually had a wide open bite for awhile. Wide open defined as a fish on every cast (official definition according to Jon). Most of the time we had doubles with I think all of our fish coming on flies. Some rat sized YT along with some nicer models and a few YFT to spice it up. We fished until the bite ended hit a few more patties and came in. Great two days with two good friends. If you have the opportunity take a day off and run south it is just about as good as SoCal Salwater fly fishing gets right now.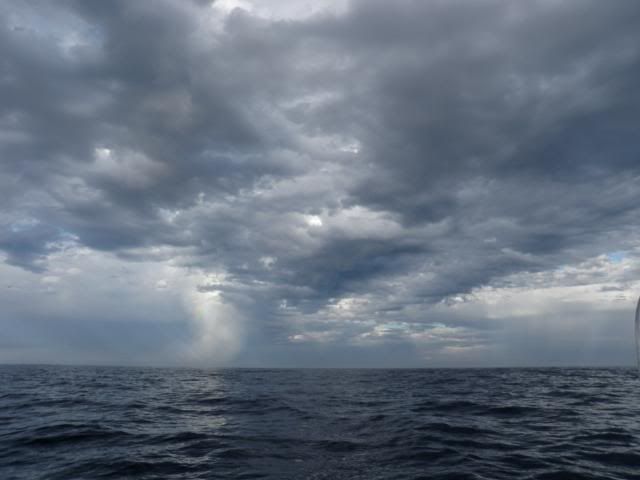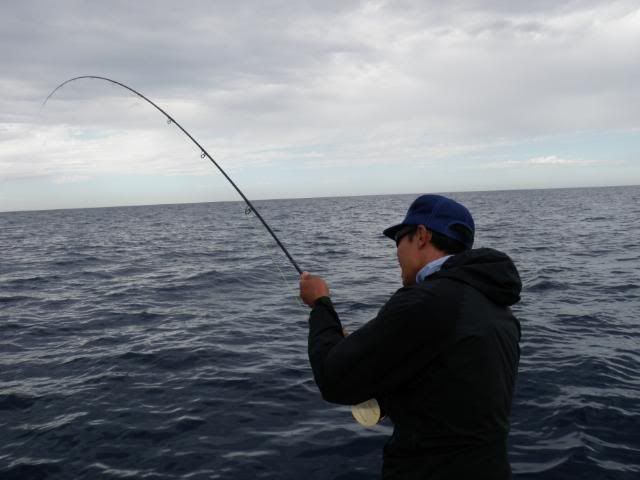 Thanks for the pics Randy!
Tight Lines!